Art Kirsch & John Coleman recognized there was no entertainment oriented TV shows serving the 50+ age group, so they created Celebrating Act 2™.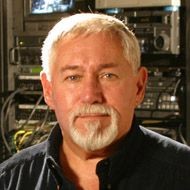 John W. Coleman is a producer-director-writer with over 30 years experience in television. A long-time member of the Directors Guild of America (DGA), he has produced and/or directed almost every form of programming. Coleman has worked as a programming executive at 4 different major-market stations and is a pioneer in interactive entertainment. He brings to his clients extensive experience in media strategy, creative and production in television, video and new media. Besides being a hands-on producer and director, he has been involved in creating, scheduling, buying and selling programs. Coleman is credited with literally thousands of hours of production covering every kind of program content including news, sports, entertainment, talk, documentary, comedy, live events, music-variety, children's and more. His experience includes both multi -camera and film-style productions in studio and on location as well as live and post-produced. He has shot on location in 49 of the 50 states, Canada, Mexico and the Caribbean. Coleman has taught various college level courses in New Media, Film, Radio and TV Production with over 10 years combined experience as an adjunct professor, in NYC and Los Angeles areas. He is a current member of the National Board of Directors of the Media Communications Association-international, (MCA-i) a 40 plus year old professional organization and has also served in various officer and Board positions in the local LA/OC Chapter over the past 15 years. Coleman has also served on the Board of Directors of the Media Alliance of Orange County (MAOC) and been a member of National Association of Television Program Executives (NATPE.) He started his career as a child actor (AFTRA member) appearing on all the major networks during the 'Golden Age' of live television.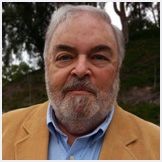 Arthur J. Kirsch is an experienced film and special event producer who came to the entertainment industry after a career in corporate finance and computer graphics. Besides being an active producer, he is also the publisher and chief editor of the online entertainment and arts newsletter, SOCALshowbiz. Kirsch is also an industry leader, having served on numerous non-profit boards including MCA-I, MAOC, OCMMA and NY ACM/SIGGRAPH, National Computer Graphics Assoc. Art quickly gained a reputation as a crowd-pleasing event producer with his original effort "The 20th Anniversary of A Christmas Story" which reunited the cast and crew of the iconic seasonal feature film. He also created an event to premiere the digitally re-mastered, "Jason and the Argonauts," which featured a personal appearance and book-signing by filmmaker Ray Harryhausen, the stop-motion animation pioneer. Kirsch has produced a number of television commercials, short business videos for various clients, and has won acclaim for his original documentary films including, "The Brick People," about a little known company town in Orange County from the early 1900's through the 1950's. While telling the history of race relations, it movingly captures the idyllic lives of the workers' children living in a poor but cloistered immigrant enclave. In his previous career, Art pioneered the use of computer graphics for business applications; was VP of Sales and Marketing for the film recorder division of Bell + Howell, established a North American dealer network for computer imaging company Colorbus; and founded the US subsidiary of a British company, Image Technologies. Later he joined Star Imaging in Atlanta, as its president. He eventually began building and fixing businesses as a turnaround specialist with assignments that took him to Florida, Georgia, San Francisco, England, and Australia. Kirsch earned a degree in Accounting & Finance from Pace University, has attended law school, and served in the US Marine Corps.