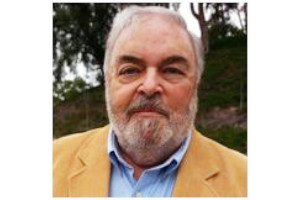 The entertainment industry is the second career for Celebrating Act 2™ co-founder Art Kirsch.  This Brooklyn, NY native, after a quarter century in sales and management in the computer graphics industry, has produced special events, shorts, commercials, documentaries, and has been deeply involved in local arts issues.
As a young boy, he was home schooled for a few years when he was unable to walk from ages 7-9. After his recovery he studied engineering at City College of New York (Harlem campus) and eventually earned a degree in Accounting & Finance from Pace University (downtown Manhattan.) After a stab at law school, he enlisted in the Marine Corps, attaining the rank of sergeant. Art started his business career doing computer programming and then selling accounting systems in Manhattan for five years.  He then began 25 years in the computer graphics industry, principally selling and managing sales forces before moving into corporate management. He eventually began building and fixing businesses with assignments that took him to Florida, Georgia, San Francisco, England, and Australia.
Art pioneered the use of computer graphics for business applications in the banking industry for such giants as Citibank, Chase, and Banker's Trust. Eventually he moved to California where he served as VP of Sales and Marketing for the film recorder division of Bell + Howell, established a North American dealer network for computer imaging company Colorbus, and founded the US subsidiary of a British company, Image Technologies. Several years later he joined Star Imaging (formerly InfoGraphics) in Atlanta, as its president.
Along the way, Art served in several unpaid positions including public office, having been elected to the Merrick School board in Merrick, NY for three terms. He capped his nine years in office serving two years as board president before moving to California. At various times he served on the boards of various local and national industry organizations including ACM/SIGGRAPH, the National Computer Graphics Association and MCAI. In California he served on the boards of several entertainment industry related organizations.  He currently lives in Orange County with his wife and has three children and four grandchildren.
BELOW ARE SOME EXAMPLES OF PROJECTS ART'S WORKED ON